Capabilities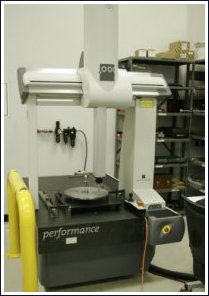 Clark Manufacturing Company is a 55,000 sq. ft. facility housing many CNC turning and machining centers, and several pieces of support equipment.
4 Mazak Hortizontal Machining Centers
13 Mazak Vertical Machining Centers (6) Five Axis machines
16 Mazak Turning Centers (12) with live tooling
2 Hem Saws (up to 20″ dia. cap. )
2 Hydmech H22SV (22″ cap. with bundling capability)
1 Brother CNC Drill and Tapping Center
7 Haas CNC Rotary Tables
3 Surface Grinders (Okamoto)
2 ID/OD Grinders (Kellenberger)
1 Bridgeport Mills
Engine Lathe
2 Brown and Sharpe DCC Coordinate Measuring Machine
2 Optical Comparators
Click here for a detailed look at the capabilities of our machinery (PDF)
We employ the latest technologies in tooling for each group of materials to ensure quality parts with superior finishes and faster cycle times. In order to ensure volume pricing and the shortest lead-time, we have quantities of many different types of raw material in stock. In being ISO 9001:2015 certified, we keep track of all material certification. We also keep a large quantity of perishable tooling on the shelf. By stocking of raw material and tooling Clark Manufacturing Company is able to give our customers a competitive price with a faster delivery.
Materials
Carbon and Alloy Steels
Aluminum
Stainless and Nickel Alloys
Copper and Brass
CP and Alloy Titanium
Cast Iron
Engineered Plastics
Material Forms
Bar Stock
Plate
Investment Castings
Sand Castings
Forgings
Tubing
Extrusions

Several software packages are in use at Clark. They include:
Made2Manage
AutoCAD LT 2007
Griffo Brothers Camlink
GageTrak 6.05
Discus
Microsoft Office
MazaCAM  (CAD/CAM)