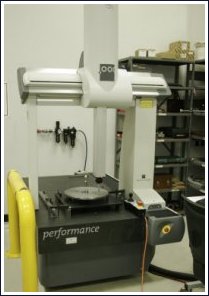 "Clark Manufacturing recognizes that satisfied customers and satisfied workers depend on each other. By continually improving the quality of our work and the quality of our workplace, we will maintain our position as a company on the cutting edge."
Our quality policy is understood, implemented, and maintained at all levels of the company. This philosophy, held by over 90 talented men and women that work here, has helped to generate a strong reputation, of which we are all very proud.
Clark Manufacturing's quality system is modeled after those required for ISO 9001:2015 certifications. From first-piece inspection to final inspection, we monitor the processing to ensure precision, accuracy, and reliability. We also maintain a strict and thorough maintenance schedule, which helps us to produce accurate parts that are on time, not delayed by breakdowns in equipment.
In addition, we have nearly 3000 gages in-house that are calibrated regularly, traceable to N.I.S.T, and cataloged using GageTrak software. A sample of our measurement equipment includes:
Brown and Sharp DCC Coordinate Measuring Machine
Brown and Sharp DCC Coordinate Measuring Machine
Starrett and O.G.P. Optical Comparators
Sunnen Dial Bore Gages
Mitutoyo Surface Finish Testers
Click Here for ISO Certificate
All of these tools and procedures, along with a dedication to producing quality products, has helped to make us what we are today- a company on the cutting edge.