About Us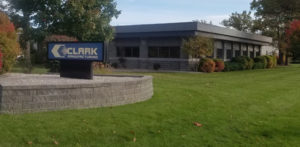 Clark Manufacturing Company has been specializing in machining parts for a variety of different customers since 1975. We have over 90 employees and 43 CNC lathes and machining centers. The purchase of new machines has allowed us to stay ahead of the competition in how we set up and run jobs.
Rapid growth in several of the industries serviced by Clark during the past few years prompted the need for additional manufacturing space. In October of 2008, Clark moved into a brand new 55,000 square foot facility. Throughout this major transition, Clark has insisted on maintaining delivery of a quality product, on time, and at a competitive price, all in an atmosphere of continuous improvement.
Clark Manufacturing maintains its headquarters near Grand Traverse Bay in Traverse City, Michigan. Our clean and modern facility is temperature controlled to ensure quality parts.